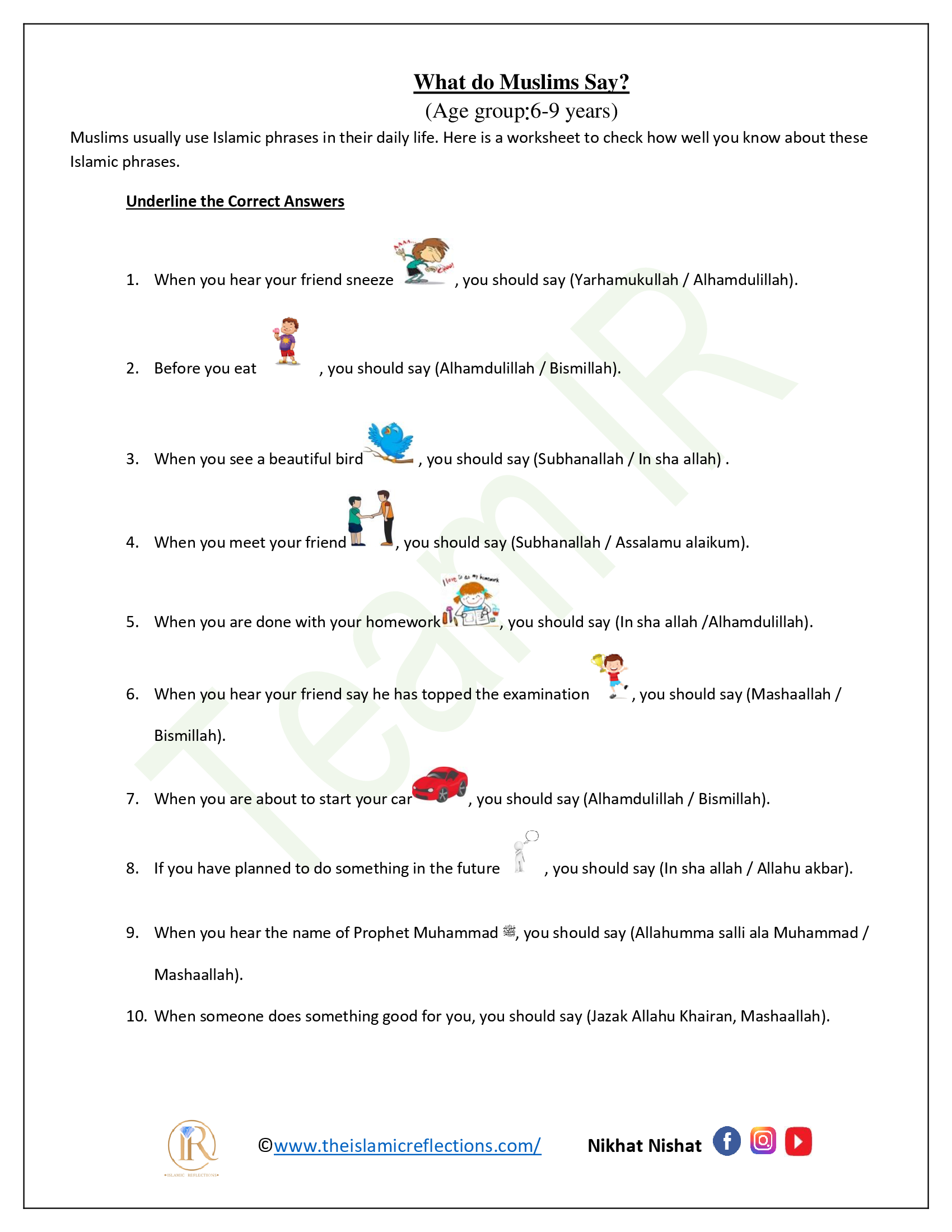 Assalamualaikum, dear kids!
Do you know that Muslims around the globe use some common Arabic phrases in their life?
Here are some of those most used phrases. We hope the worksheet below will help you know them better, and help you use these in your daily life, too.
Click here to check your answers!
Written by: Nikhat Nishat
Edited by: The Editorial Team
© The Islamic Reflections Blog