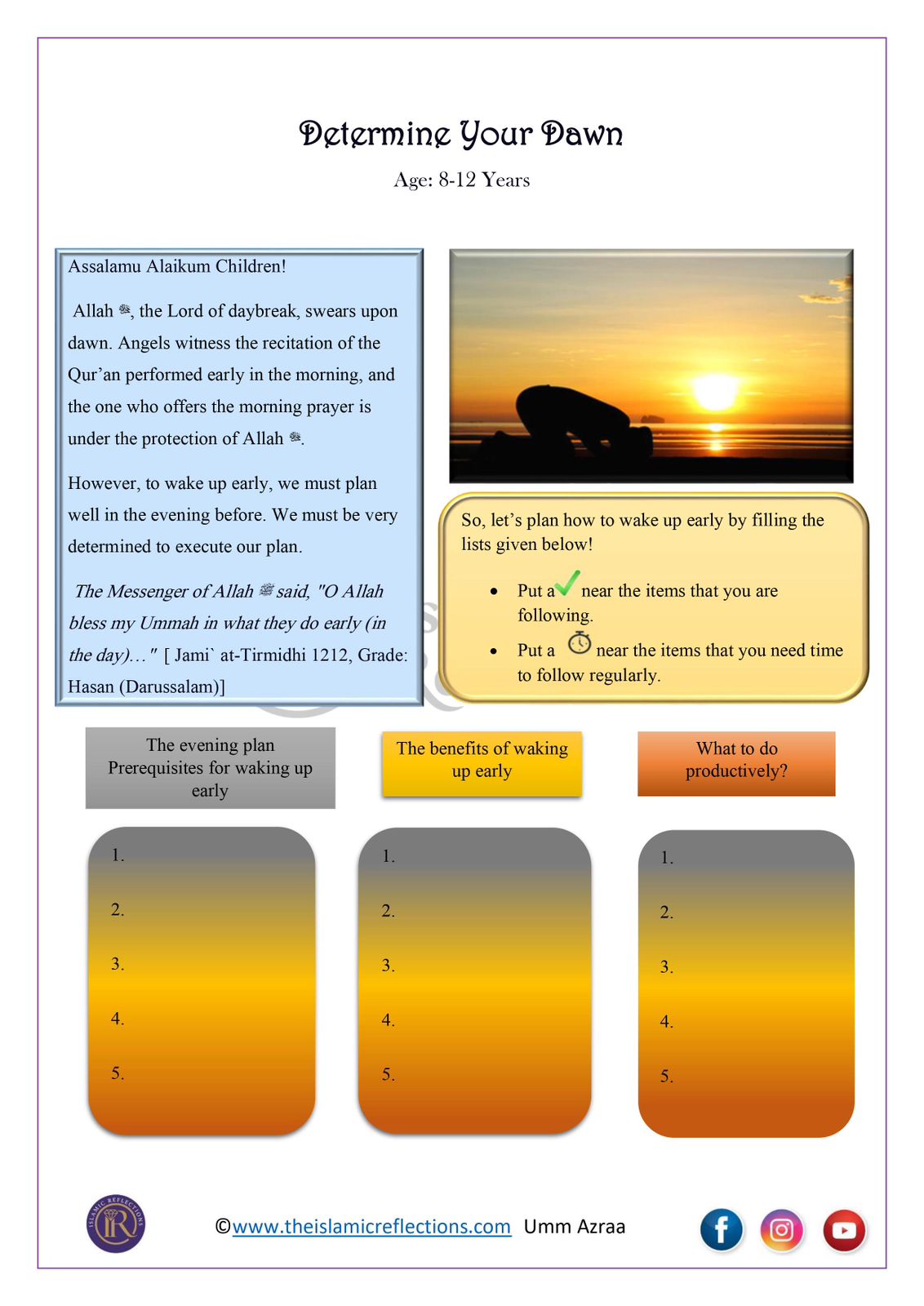 Assalamu Alaikum Children!

This is another interesting worksheet for you all. Are you the kid who hits the snooze button, and pleads with the alarm clock to doze off for 5 extra minutes? Winter or summer, online or physical school? Well, you can use this worksheet to help you change your ways so as to wake up early as a freshly bloomed morning rose!
Come, let us get to work!
Click here to download the worksheet!
Click here to download the answer key!
Written by: Umm Azraa
Edited by: The Editorial Team
© The Islamic Reflections Blog