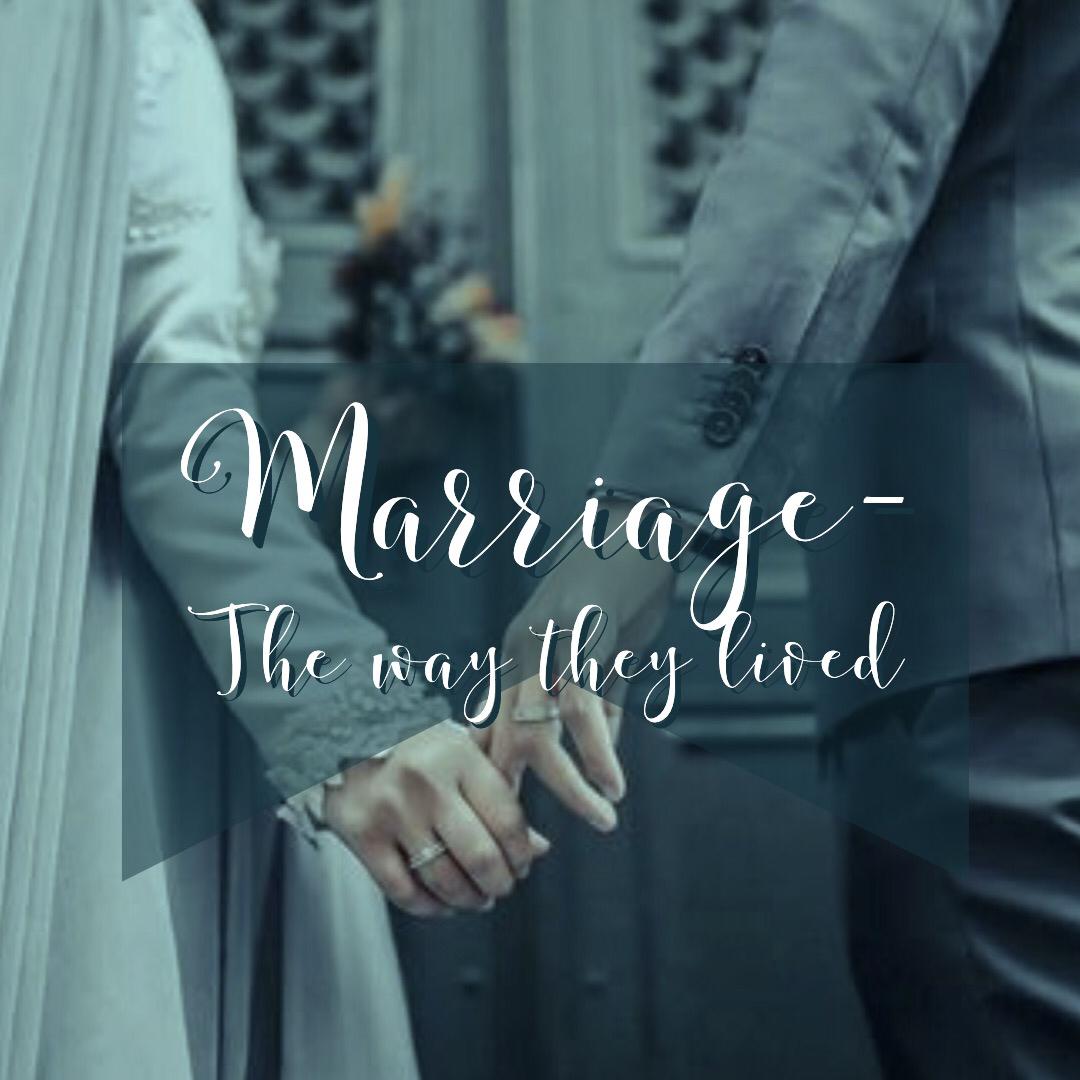 You observe him
Through sneaky glances,
You're impressed.
Do what Safurah did.
Wanted her dad
To put Musa to the test.
You see the park empty,
The swings calling you by name.
Look at her,
See the same twinkle
In her eyes.
A race ensues
With the wind in your face,
You've played
The same game of
Rasulullah and Aisha.
Sleep is your best friend.
But for him,
You wake up.
Prepare his favourite meal
And rejoice.
Your Mother did the same
When Rasulullah was in the cave.
You see she's exhausted.
With two kids,
Dishes and the laundry,
She definitely needs a hand.
Bring that ego down a notch.
Be a helping hand
With a smile on your face,
Because your Rasul did the same.
You see him stressing,
Pressure at work is piling,
Every day more fussing,
The frown lines
More prominent than ever.
Advice him with wisdom
Just as Umm Salamah did.
You see her
Shy and red,
With all the reading you've done,
You can't help
But think of a beautiful name
One that only you can call.
Go ahead,
Tell her,
And she'll love you more.
For Aisha was
His beloved Humayra.
You see life's not always easy.
You might get separated,
Miles apart you may stay,
But trust in Allah, always.
For Umm Salamah's patience
When her tribe refused
To let her go with her husband
Is a story oft repeated.
Feed her,
For a morsel is charity.
Place your lips on the glass
Where hers were,
For that was how
The Prophet ﷺ lived.
No one ever said
Marriage was a bed of roses.
But it can be made
Into a beautiful haven,
A peaceful world,
Your Jannah here,
With patience, trust, love –
All for the sake of Allah.
Go to the seerah,
Look into the lives
The legends of the past,
And you will strike gold!
Your Prophet ﷺ himself
With treating women right,
Was the best example.
Invest your time
Into your relationship.
Compromise,
Be patient,
Be tolerant.
For the reward of love
Between a husband and wife
Is nothing but mercy
From the One above.
Written by: Noorain Assim
Edited by: The Editorial Team
© The Islamic Reflections Blog